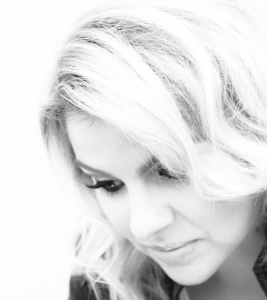 I never knew this kind of passion in my soul…
– Cara Matthew, "I Never Knew"
Born in British Columbia but calling Toronto home, Cara Matthew is one of Canada's most soulful and talented jazz and blues singers. Called "an artist to watch" by Canadian Music magazine, Matthew has long demonstrated a unique talent for transforming pop singles into jazz numbers. "I don't just stick to the old standards," Matthew explains. "I enjoy incorporating pop music and basically reinventing it into a jazz and blues fusion."
Matthew fell in love with jazz and blues in high school when a chamber choir teacher exposed her to the genres. Three years later, while still in high school, she won the BC Interior Female Jazz Vocalist of the Year Award. Ten years ago, Matthew packed up her life in Vancouver in order to relocate to Toronto and continue pursuing her dream. Since then, she has been featured in Entertainment Tonight Canada, played to sold-out venues nationwide, garnered radio play in countries as diverse as the Netherlands and Japan, and performed at the Burlington Sound of Music Festival on the OLG Stage.
In 2009, Matthew released her debut album, Make You Feel My Love, through Awesome Music and EMI Music Canada. The album, produced by Juno Award-winner Greg Kavanagh, featured jazz renditions of classic tunes by Joni Mitchell, Elton John, Bob Dylan, and Aerosmith. The album garnered praise from a variety of media outlets, with Doug Gallant of Canadian Music declaring, "Cara Matthew has the potential to become Canada's next international jazz star." Matthew's version of "Sorry Seems To Be The Hardest Word" is a track on her first record and still rated in the top 200 in the Canadian iTunes Jazz Chart, entering in at #69 the first week of 2017.
A year after the release of her debut album, Matthew went to the drawing board and began work on her second album, Everybody Hurts. Released in March of 2016, the album includes jazz covers of songs from artists as diverse as Katie Perry, the BeeGees, and even 80s pop sensation Erasure. True to its title, a nod to the classic R.E.M. song, the album is "about reaching out to people so they feel like they're not alone. Connection." The album went straight to number 1 on the iTunes Canadian Jazz Chart and features a first for Matthew: a song she co-wrote with producer Greg Kavanagh.
Matthew ended 2016 with a successful Dare To Dream tour, promoting the release of her latest record. One of the tour dates was the Yardbird Suite in Edmonton for the Yardbird Festival of Canadian Jazz. Recent performances have also included Casino Rama in Orillia, Ontario, the 'Jazz in the Plaza' series at the Richmond Hill Centre for the Performing Arts as well as Toronto engagements at the Jazz Bistro, The Westin Prince Hotel and the beloved Home Smith Jazz Bar in the Old Mill.
Inspired by the brave example of individuals like Malala Yousafzai, Matthew encourages her fans to pursue their dreams, whatever those might be. "What is your dream and are you awakened enough to go after it?" Matthew asks. "Are you daring enough to dream?"